Make Your Eyes Pop!
Recently, I've been thinking a lot about my eyes and how I can give them a bit of a boost. We spend a lot of time focusing on complexions and skin care routines, but very few of us make as much effort with our eyes.
Not only are your eyes important when it comes to making a good first impression, but they can also capture the attention of that cute guy that you like. So it's safe to say that our eyes are incredibly important. A recent survey showed that 70 percent of men noticed a woman's eyes before anything else.
If, like a lot of woman, you aren't 100 percent happy with your eyes at the moment, don't stress. Simply by following these tips, you can give your eyes a major beauty boost.
1. Get Rid of Those Bags
If you are prone to getting bags under your eyes, the first thing you should do is learn how to cover them up. You may not be able to get rid of them for good – sigh, but you can hide them. Yes, concealing the dark appearance of bags can be tricky, but it is doable.
The best way to hide those pesky bags is with concealer. Invest in a good-quality concealer that suits your skin type. Use a concealer that is one or two shades lighter than your foundation as it helps to lighten the darkness that appears under the eye. To prevent your make-up from looking caked, use a creamy formula that will go on easily and appear smooth on the skin.
I would suggest using a loose powder to set it all in place.  Then you will have long-lasting coverage.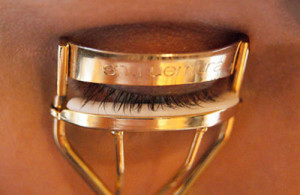 2. Curl Your Lashes
You may not realize it, but simply by curling your lashes, you can make your eyes look bigger and more beautiful instantly. Before you apply your favorite mascara, curling your eyelashes is a plus. Also applying false eyelashes adds instant glam!
3. Choose the Best Mascara
As well as curling and making your eyelashes longer, choosing a good-quality mascara is crucial. Cheaper mascaras tend to make your lashes stick together, so it's worth investing in a good mascara. Otherwise, you will end up looking like you have spider's legs, instead of lashes – not a nice look.
There are lots of fantastic mascaras to choose from. For a natural look my favorite is Benefit's They're Real mascara. But for a more dramatic look my two all time favorites are Mac Zoom Fast Black Lash and Too Faced Better than Sex mascara. Both mascara's lengthens and curls.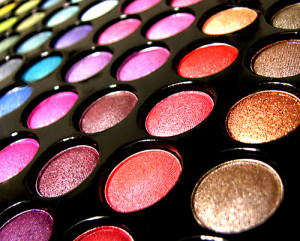 4. Perfect Your Eyeshadow
Whether you are a fan of a dramatic smokey eye or a more subtle look, when it comes to giving your eyes a beauty boost, eyeshadow is essential. If you tend only to wear one style of eyeshadow, go online, watch some eyeshadow tutorials and mix it up a bit.
Giving your eyes a beauty boost is much easier than you would think. All you need to do is hide those bags, and curl and lengthen your lashes, and everyone will be jealous of your eyes. Want another tip? Those bags under your eyes could just be from a lack of sleep. If you've been burning the midnight oil this past month, consider going to bed earlier. They call it beauty sleep for a reason!