Kylie Cosmetics

THE LIQUID LIPSTICK! The liquid is very thin and very pigmented. You could do your entire lips with one pass if you really wanted to. It dries down matte while still being flexible, elastic, and comfortable. They're really not going anywhere once they dry down, so you can eat, drink, kiss, whatever, without worrying about touch ups.
CONS:  The biggest complaint is that liquid lipsticks are drying. Next, is that they flake, the lines crack, and they make your lips look brittle. Even with these problems, I prefer liquid lipsticks to anything else because of their coverage, pigmentation, and more than anything, their stay power. If you want a perfect lip that's going to stay in place all night…. Liquid lipstick is the way to go!
OKAY…THE LINER!!! Kylie's liner glides on like butter using very little applied pressure, and causes virtually no drag. It couldn't be easier to apply, which helps you to get a perfectly lined lip. They're pigmented enough that you could wear them without topping them off with the liquid, and their stay power alone is great.
CONS: NONE!!!
The Lip Kit retails for $29 and includes the liquid lipstick and matching liner.
I purchased the KoKo Collection for $40.
The metal matte lipsticks are $18.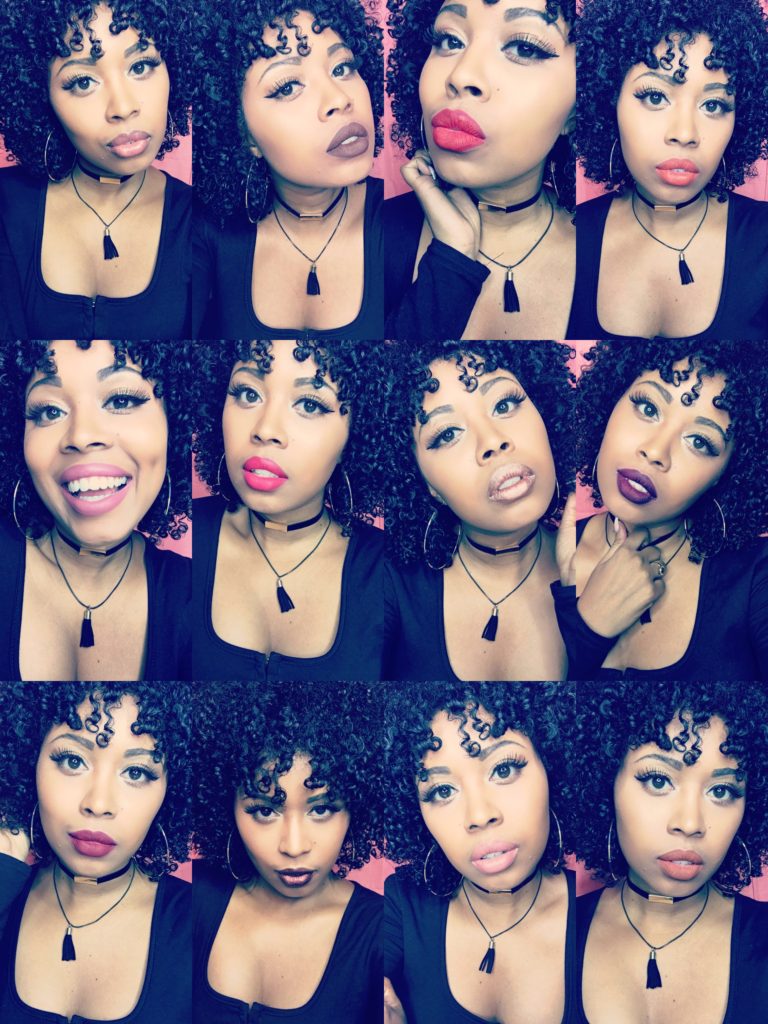 In the video below I swatch:
2 Metal Mattes
The KoKo Collection
  Damn Gina! (lip gloss)
  Klo$
  Okurrr
  Gorge
Lip kits
  Pumpkin
  Posie K
  22
  Mary Jo K
  Kourt K
  True Brown K