CURLY GIRL HELP!
Being a curly girl (CG) is fun but difficult at times when trying to find products CG friendly.  So, I put together a list of products to avoid drying out your hair.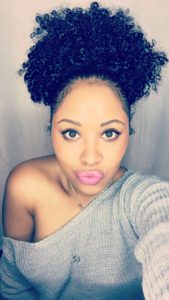 Avoid sulfates in your shampoos. Sulfates are foaming detergents that are found in many commercial shampoos and dish detergents. They can be drying for curly hair, so choose sulfate free shampoos if you are going to use shampoo. Sulfates contain "sulfate" somewhere in the ingredient name (usually). Technically, you want to avoid shampoo altogether to retain the most moisture, but if you decide to use a shampoo, avoiding sulfates is best.
Sulfates to avoid:
Alkylbenzene sulfonates
Alkyl Benzene Sulfonate
Ammonium laureth sulfate
Ammonium lauryl sulfate
Ammonium Xylenesulfonate
Sodium C14-16 Olefin Sulfonate
Sodium cocoyl sarcosinate
Sodium laureth sulfate
Sodium lauryl sulfate
Sodium lauryl sulfoacetate
Sodium myreth sulfate
Sodium Xylenesulfonate
TEA-dodecylbenzenesulfonate
Ethyl PEG-15 cocamine sulfate
Dioctyl sodium sulfosuccinate
Gentle cleansers to look for:
Cocamidopropyl betaine
Coco betaine
Cocoamphoacetate
Cocoamphodipropionate
Disodium cocoamphodiacetate
Disodium cocoamphodipropionate
Lauroamphoacetate
Sodium cocoyl isethionate
behentrimonium methosulfate
disodium lautreth sulfosuccinate
babassuamidopropyl betaine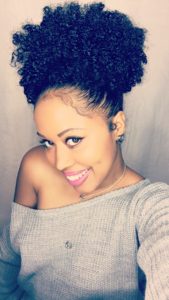 Avoid silicones, waxes, non-natural oils, or any other non-soluble ingredients in your conditioners and any styling products. This is key to making sure your products do not build up on your hair. Without shampoo, many of the following ingredients will build up in your hair over time. Remember that a silicone is any ingredient that ends with the suffixes -one, -conol, or -xane. Waxes are easily identified because they have "wax" in the ingredient name (usually).
Silicones to avoid:
Dimethicone
Bis-aminopropyl dimethicone
Cetearyl methicone
Cetyl Dimethicone
Cyclopentasiloxane
Stearoxy Dimethicone
Stearyl Dimethicone
Trimethylsilylamodimethicone
Amodimethicone
Dimethicone
Dimethiconol
Behenoxy Dimethicone
Phenyl trimethicone
Waxes and non-natural oils to avoid:
Mineral oil (paraffinum liquidum)
Petrolatum
Waxes: bees wax, candelilla wax, etc.
Here's a list of ingredients that look like silicones, or are water soluble silicones. These are exceptions that are OK:
Lauryl methicone copolyol (water soluble)
Lauryl PEG/PPG-18/18 Methicone
Hydrolyzed Wheat Protein
Hydroxypropyl Polysiloxane (water soluble)
Dimethicone Copolyol (water soluble)
PEG-Dimethicone, or any other 'cone with "PEG-" suffix (water soluble)
Emulsifying Wax
PEG-Hydrogenated Castor Oil
Natural oils: Avocado oil, Olive oil, Coconut oil, etc.
Benzophenone-2, ( or 3, 4, 5, 6, 7, 8, 9, 10) sunscreen
Methychloroisothiazolinone – preservative
Methylisothiazolinone – preservative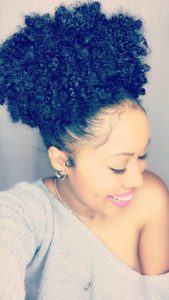 Avoid drying alcohols, if at all possible, in your conditioners and stylers. Drying alcohols are commonly found in conditioners, leave in conditioners, gels, mousses, and hairsprays as fillers. For products that you are going to rinse out, this is not as big of a deal, but for products that are going to sit in your hair all day, or for several days, they should not contain drying alcohols. There are also moisturizing or fatty alcohols however, that sound similar, so be sure not to confuse those with drying alcohols.
Drying alcohols to avoid:
Denatured alcohol
SD alcohol 40
Witch hazel
Isopropanol
Ethanol
SD alcohol
Propanol
Propyl alcohol
Isopropyl alcohol
Here is a list of moisturizing alcohols to look for:
Behenyl alcohol
Cetearyl alcohol
Cetyl alcohol
Isocetyl alcohol
Isostearyl alcohol
Lauryl alcohol
Myristyl alcohol
Stearyl alcohol
C30-50 Alcohols
Lanolin alcohol
OKAY!!!
Yes, that was a lot. lol… With that being said here's a overview: Write down the rules for identifying curly girl products on a piece of paper and keep it with you when you go hair product shopping. Remember, sulfates are ingredients that contain "sulfate" or "sulfonate"; silicones end in -one, -conol, or -xane but PEG modified silicones are acceptable; waxes contain the word "wax"; and drying alcohols often contain propyl, prop, eth, or denatured in the name. Have fun shopping! *kisses*